Low Back Pain? tight Hips? What if you could find fast and body friendly tips to relieve these discomforts and more at home? Partnered Stretching makes all of those hard to reach muscles easily and painlessly accessible.
Thai Yoga is a series of stretching and compression techniques that provide relaxation, increase blood circulation, relieve stress and pain. Additionally Thai Massage increases flexibility, improves postural alignment and relieves muscle tension. No lotions or lubricants are used and all work is done fully clothed. In the west Thai Massage is often described as "someone doing yoga to you."
Each unique workshop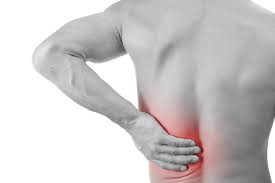 is designed for the ultra beginner and can be modified for any fitness level. Want more out of your yoga practice? Hitting a wall with crossfit? Leaving an indention in the couch from binge-watching your favorite shows? This is the workshop for you.
Thai Yoga Massage is the healing art of the people of Thailand.  When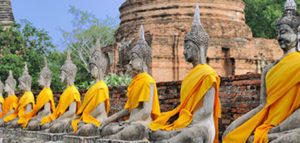 traveling to Thailand, if you were to go to a clinic you would be just as likely to be prescribed Thai Massage for your ailment as a medicinal tincture.
Credited for the creation of Thai Yoga Massage is Doctor Shivago Komarpj from northern India. Dr Shivago is said to have been both a friend and personal physician to the Buddha. Most of the records of the use of Thai Massage was lost during the Burmese attack on Ayutthia in 1767 and it wasn't until WWII did the influx of travel to Thailand bring the modality into the modern world, reaching the United States in the late 1980's.
Are you ready to take your stretching to the next level?
Wear comfortable clothes. Mats & bolsters are provided. Bring a friend or make a new one!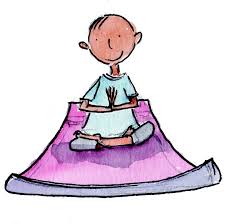 No prior experience is require and all moves can be modified for your personal skill and fitness level.
Get personal instruction from Licensed Master Massage Therapist, Jessica Tolliver, MMT. She can help you understand how each stretch affects the body and how to get the most out of minimal effort, safely and comfortably.
If you are a yoga instructor, this workshop can count towards your Yoga Alliance continuing education requirements.
Never Miss A Workshop
We are always looking for new venues in Arkansas.  Let us know you are interested and we will notify you of future events!